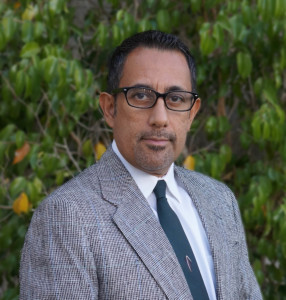 Pastor Ruben A. Solis; founder of Calvary Chapel Inland in the Riverside County community
Pastor Ruben and his wife have been serving the Lord for 25 years.  They raised four boys who are believers in Christ Jesus and have seven grandchildren.  Three of those boys along with their wives and children serve at Calvary Chapel Inland.
Pastor Ruben was saved on January 7, 1987 while working for Southern California Edison.  He was listening to a radio program where Greg Laurie of Harvest Christian Fellowship was speaking; this was on the radio station KBRT AM740.  The message was so convicting that it pierced the heart of Pastor Ruben and moved him to repentance.  He gave his life to the Lord right then and there; while in his company truck.  Never having experienced Christianity before, he became born again.  Pastor Ruben was born into Catholicism and had never set foot in a Christian church, so his experience with God was fresh and real.  He read through the Bible within six months.  He was baptized by the Lord; which is a funny story.  Dave Hocking happened to be teaching on baptism (on KBRT AM740) and Pastor Ruben knew he needed to be baptized.  It was a winter day and it was raining.  While working, he decided to step out of his truck and pray to the Lord that the Lord would baptize him in the name of the Father, and the Son, and the Holy Spirit.  And so it was that he was baptized in the rain by the Lord.
Pastor Ruben soon found a Calvary Chapel and began to serve the Lord there with his family.  He started by cleaning toilets, sweeping the grounds, and by just having an open heart for serving the Lord in any capacity that the Lord would have him to.  These were years of training within the ministry preparing hearts, the vision, and goals the Lord had for him.